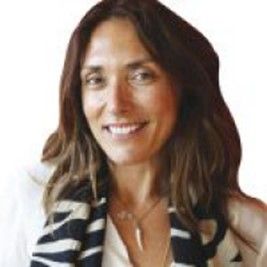 Taciana Peão Lopes
Chairman of the Board
,
MozUp
Mozambique
Taciana Peão Lopes is a Mozambican energy/oil and gas lawyer with a Masters in Energy Law through the LLM - North Sea Energy Law Program, by the Universities of Oslo, Aberdeen, Groningen and Copenhagen.
Taciana is the founding and managing partner of TPLA – Taciana Peão Lopes & Associados, a boutique law firm focused in assisting the development of energy and infrastructure projects that can bring a transformational impact to Mozambique. She has been advising developers, sponsors, investors, multinational lenders and commercial banks to develop, construct and finance power plants ranging in size from 30 MW to 600 MW utilizing diverse technologies as natural gas, coal and hydroelectric, as well as alternative technologies such as solar and wind, by guiding the clients through a challenging regulatory regime. She and the team of lawyers of TPLA are proud to have successfully advised the sponsors of the Mocuba Solar Power Project, the first Mozambican PV plant developed in Mozambique, which reached its financial close in March 2018.
Taciana has been involved in the first LNG export project in Mozambique, which is one of the largest LNG projects worldwide. Her expertise in LNG includes the drafting and negotiation with the Government of the Republic of Mozambique of the legal instruments required for the creation of a new legal framework for the implementation and financing for LNG in Mozambique.
Taciana is a co-founder of MWE - Mozambique Women of Energy a platform of women in all fields of the energy sector with the vision to improve quality of life in Mozambique by facilitating equal access to energy for all and targeting SDGs 5 and 7. MWE is based in four pillars of action – Think, Build, Connect, Lead - and one of MWE main objectives is to support women in rural, peri-urban and urban settings in attaining access to affordable, reliable and modern energy services.
Due to your expertize in local content, she has been appointed CEO of Mozambique Enterprise Solutions, a Mozambican company that have been awarded from Exxon Mobil Mozambique, Limitada, on behalf of Mozambique Rovuma Venture and the Area 4 partners, a contract to establish an Enterprise Development Center (EDC) with offices in Maputo, Pemba, and Palma, in collaboration with the government of Mozambique and the private sector. The EDC is a platform to develop qualified, competitive Mozambican businesses with transferable skills that can support a variety of Mozambican growth sectors, including the extractives industry. Services include business assessments, consulting and advisory services, quality and safety certification requirements and information on accessing capital.
Taciana is the mother of four children and married to the Mozambican musician/composer João Carlos Schwalbach.