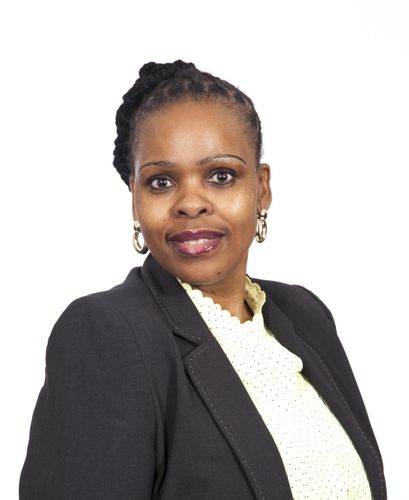 Nomfundo Maseti
Board Member
,
National Energy Regulator of South Africa (NERSA)
Ms Nomfundo Maseti serves as the full-time Regulator member of the National Energy Regulator of SA (NERSA) for the past 10 years. She is responsible for regulation of the gas industry, and as a board member of NERSA board, she also takes regulatory decisions on electricity and petroleum pipelines matters as a collective.
As short assignments, she was appointed to serve as regulator member responsible for electricity for two years and carried out petroleum pipelines regulatory functions for years.
She served at the Competition Commission of SA for 7 years where she successfully investigated big business that violated competition rules. She was a member of ICASA's Statutory Committee adjudicating upon unlawful acts in the telecommunications industry. She worked at the Department of Trade and Industry responsible for policy development and legislation for corporate regulation.
She has more than 20 years' experience in regulatory enforcement in various industries and worked for competition and economic regulators.
She serves as a Deputy Chairperson of the National Consumer Tribunal adjudicating over consumer protection and consumer credit matters, where she writes published judgments. She is the Chairperson of the Regulating Committee for Meteorological Services responsible for tariff regulation and promotion of competitive outcomes.
She has economic training having obtained BA Honours (Economics), Post Graduate Diploma in Economics of Competition Law, and finalising Masters in Economics and Regulation.