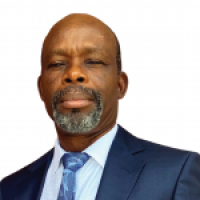 Nicolas C. Odinuwe
Group Managing Director & CEO, Zitadel Limited and Chairman
,
The Petroleum Technology Association of Nigeria (PETAN)
Nicolas Odinuwe, is the Chairman of Petroleum Technology Association of Nigeria (PETAN).
The main objective of PETAN is to ensure that indigenous companies have adequate and commendable participation in the Nigerian oil and gas industry. As a leading apolitical association of indigenous technical service companies in the upstream, midstream, and downstream sectors of the oil and gas industry, her vision is to safeguard the domestication of oil and gas technology in Nigeria. Membership is exclusive to indigenous
technical service companies, and is drawn from all parts of Nigeria.
PETAN has been in the forefront of advocating for the development of in-country capacities for oil and gas industry in Nigeria, through entrepreneurship trainings, workshops, conferences, seminars, internships, and apprenticeship endeavours.
Nicolas is the Group Managing Director & CEO of Zitadel Limited, one of the leading technical service companies operating in the Nigerian oil and gas Industry. He is also the Chairman of Zitadel Medicals & Diagnostics Limited, with branches in three states of the Federation and the Executive Chairman of Global Lifting Services Limited. He sits on the boards of Zitadel Digital Solutions Limited, Focus E&P Limited, Safetrak Technical Systems Limited, Virtual Gas Limited, and Destination Allianz Limited.
Nicolas Odinuwe has over three decades experience in the oil and gas industry as QHSE consultant and in the areas of Waste Management, Engineering, Technical and Digital Support Services and with investments in upstream and midstream. He has interests in Medical and FMCG businesses. He has guided recent expansions of the group holdings into Mozambique, Tanzania, Rwanda and Uganda.
Nicolas is very passionate about indigenous capacity development, self-reliance for growth and empowerment of competent Nigerians who wish to excel.
Nicolas Odinuwe, is a graduate of the University of Science & Technology, Port-Harcourt, and holds an M.Sc degree of the University of Port Harcourt. He is an Alumnus of Georgetown University School of Business, Washington DC. He has fellowships and membership accreditation certificates of local and international bodies, such as SPE, IASP, ISWA, IOD, IMLS, and NES. Nicolas was given special recognitions by the Guild of Medical Directors, Abuja (2015), Medical Laboratory Science Council, Abuja (2018), and the United States Embassy, Lagos (2017).
Nicolas Odinuwe's main hobby is golfing, and he was a 2004 Golf Club captain, in Port-Harcourt (AAGC).