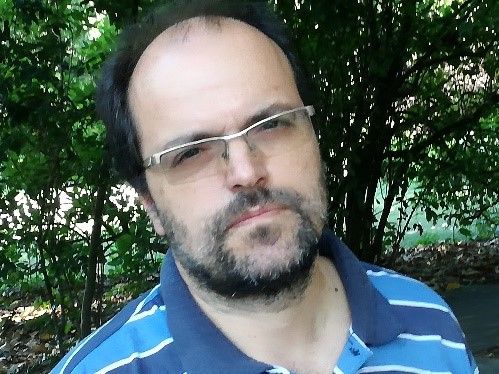 Júlio Ferreira Carneiro
Manager
,
Converge Lda, Portugal
Academic degrees
PhD degree in Hydrogeology at the University of London, United Kingdom. 2005
MSc degree in Hydrogeology and Groundwater Resources, University College London. 1996
Licenciatura (Geologia), University of Porto, Porto, Portugal, 1991.
Main research areas
Natural hydrogen occurrence, having conducted the national assessment made Morocco and developed a remote sensing methodology to identify potential hydrogen seeps at surface. Currently coordinating project HyAfrica: Towards a next-generation renewable energy source – a natural hydrogen solution for power supply in Africa
in which natural hydrogen potential is assessed in four African countries: Mozambique, Morocco, South Africa and Togo. Funded by the LEAP-RE programme.
CO2 storage for climate mitigation purposes. Coordinated and /or participated in the assessments of CO2 storage capacity in Portugal and in the design of the CO2 transport network in the Iberian Peninsula, conducted in the scope of several projects;
Energy storage in geological formations, including hydrogen storage;
Geothermal Resource Assessment, having coordinated the assessments in the Oriental Region of Morocco and the ongoing assessment for the Southern provinces.
Relevant Projects for H-Series Mozambique
Natural Hydrogen expertise and exploration in the kingdom of Morocco. Study for ONHYM – Office National des Hydrocarbures et Mines. 2019-2020. Coordinator
Geothermal Resource Assesment at the Oriental Region of Morocco. Study for for ONHYM – Office National des Hydrocarbures et Mines. 2017-2019. Coordinator
STRATEGY CCUS - STrategic planning of Regions And Territories in Europe for low-carbon enerGy and industrY through CCUS. Funded by the European Comission H2020. Ongoing. Member of Management Board.
INCARBON – in-situ carbonation for reduction of CO2 emissions from energy and industrial sources in Alentejo. PTDC/CTA-GEO/31853/2017. Ongoing. Coordinator
ESTMAP, Energy storage mapping and planning- WP3: Subsurface Data Collection. Subcontracted by consortium BRGM/TNO/VITO/ECOFYS. 2015-2016. Funded by the European Comission H2020. Coordinator in Portugal.
MIGRATE, Marine gas hydrate - an indigenous resource of natural gas for Europe. ESF COST Action ES1405. 2015-2019. National coordinator.
CCS-PT, CCS Roadmap for Portugal. Funded by the Global CCS Institute and the Portuguese Environment Agency, 2014-2015. Coordinator.
KTEJO – Feasibility study of CO2 capture and storage in the Pego Coal Power Plant. Funded by the National Strategic Reference Framework, 2010-2011. Coordinator .
COMET – An Integrated Infrastructure for CO2 transport and storage in the west Mediterranean. Funded by the European Commission FP7, 2009-2012. Member of management Board
Hydrogeothermal potential of the Lias aquifer in eastern Morocco and possibilities of uses: Medium and high enthalpy. FCT/CNRST Bilateral project. 2010-2011. Coordinator.