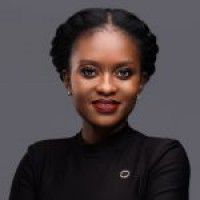 Jocelyne Machevo
Energy and DEI Expert
,
Mozambique
Jocelyne Machevo is an award-winning Mozambican energy professional with an expertise in LNG projects in Mozambique. She started her career as a Civil Engineer at Eni, an international energy company, where she held several roles in the Projects department and acquired skills in project management, business development, Gas and LNG supply contracts, stakeholder's management, local content development and community development initiatives.
She was the first woman and the first Mozambican to hold an executive position at Eni Rovuma Basin, Eni subsidiary in Mozambique. At the end of 2020, she joined Total Exploration & Production Mozambique, as Interface Lead in the biggest LNG project in Mozambique, the Mozambique LNG. She is currently working as an independent consultant in the areas business development, stakeholders engagement, local content development and diversity, equity and inclusion.
Jocelyne holds a degree in Civil Engineering from ISUTC, and a master´s degree in Economy and Management of Energy and Environment from Eni Corporate University in Milan, Italy. She is also a Young African Leader Initiative (YALI) fellow, she attended the first cohort of Power Africa - Women in Africa Power in 2018.
Throughout her career, Jocelyne was presented with the 2017 Outstanding Mozambican Woman in Gas & LNG Award by Mozambique Gas Summit, the 2019 Power Play Rising Star Award powered by ExxonMobil and the 2020 GRIT Awards by ALLY.
She is also a vocal advocate for women inclusion in the energy sector in Mozambique and worldwide, as well as youth engagement in leadership. Currently, she is the ambassador for Mozambican Women in Energy (MWE) and Power Play, initiatives that aim to celebrate the women who are playing key roles in this important industry and promote the efforts to create a more diverse and sustainable energy future.