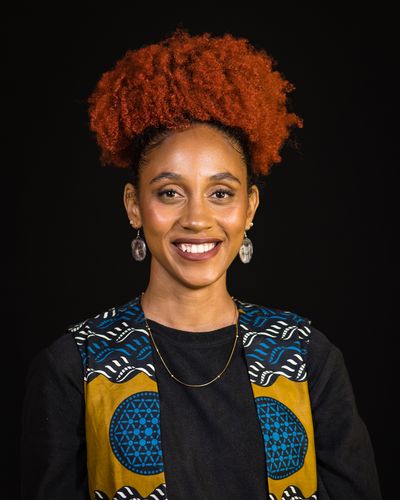 Jéssica Ferreira Matavele
Alumni & Fellowship Program Manager
,
Girl MOVE Academy
Jéssica is a Mozambican woman who graduated in Engineering and Management of Petroleum Resources and a Girl MOVE Alumni of the CHANGE Program.
The lack of access to electricity in Mozambique led her to develop an interest in the promotion of sustainable energy transition to ensure that Mozambicans have access to clean and affordable energy.
She believes in the potential of grassroots communities to foster sustainable development in Mozambique. Ever since she joined Girl MOVE Academy in 2020, she has been contributing to the empowerment of Mozambican women changemakers in an innovative laboratory where scientific and local knowledge, professional and academic experience, talents, technology, and social innovation tools are combined to develop and deliver sustainable solutions to solve grassroots communities' challenges.
She has also been a mentor to young girls from Nampula contributing to the reduction of school dropouts, child marriages and pregnancy rates, as a powerful way to break the cycle of poverty.
Since 2020 Jéssica has been an active speaker in conversations with global leaders and changemakers, where topics such as Diversity & Inclusion, Purpose, Innovation & Grassroots, Talent, Career and Leadership have been discussed.
Jéssica is passionate about the career path that she is developing and aims to continue her studies in Renewable Energy Technology & Sustainability to ensure that she will continuously keep contributing to the energy transition in Mozambique.