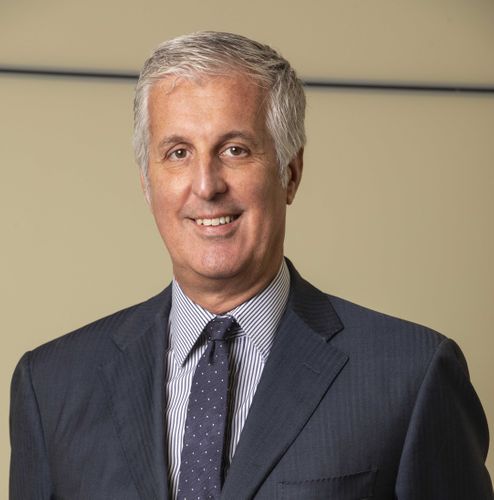 Giorgio Vicini
General Director
,
Eni Rovuma Basin
Giorgio Vicini is currently holding the position of Country Manager for Eni in Mozambique and Managing Director of Eni Rovuma Basin. Giorgio holds also the position of General Manager Upstream at Mozambique Rovuma Venture (MRV), a joint company held by Eni, ExxonMobil and CNODC.

Giorgio has an extensive experience in oil and gas upstream activities. He worked in Nigeria as Planning Manager, taking later on the responsibility of negotiations and oil and gas commercialization as General Manager for Eni companies operating in Nigeria. He moved later on to Venezuela, acting as commercial manager for Eni Venezuela and Trinidad and Tobago taking care about the gas and LNG projects in that area.

Starting from 2013, he returned to headquarters and held the position of Senior Vice-president Upstream Negotiations and Gas Equity Valorization for Africa and Middle East, and in 2019 he became Senior Vice-president Upstream Negotiations, leading the acquisition of important assets in Africa and Middle East.

In 2020 he resumed his international assignments, by moving to Mozambique.

Giorgio represented Eni in different Board of Directors, including Nigeria LNG Ltd. and Eni USA Gas Marketing LLC.
Giorgio holds a degree in economics with an extensive experience in energy and environmental economics, negotiations and sustainable development.