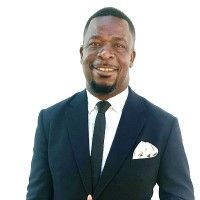 Gaspar Buque
Vice-President
,
AMEPRH - Mozambican Association of Human Resources Professionals and HR Companies
Gaspar Buque é um Profissional de Gestão de Recursos Humanos com mais de 20 anos desempenhando funções Executivas de Recursos Humanos, Relações Laborais, relacionamento corporativo e comunicacao interna, apoiando empresas Multinacionais nas suas operações em Moçambique e interacção com as entidades legais.
O Gaspar trabalhou em vários sectores industriais e de negócios, ligados a área de Transportes, Segurança, Consultoria de RHs, Telecomunicações Móveis, Fundição de Alumínio,Minas e Petróleo e Gás. Ele desempenhou funções estratégicas,e ocupando posições Executivas, fornecendo soluções de negócios em toda a cadeia de valor de Recursos Humanos e de de criacao de oportunidades de desenvolvimento de competencias para jovens graduados em Moçambique e na Africa do Sul.
Gaspar é actualmente Vice Presidente da Associaçao das Empresas e Profissionais de Recursos Humanos, Director Associado da empresa HR Country Intelligence e Country Director da Field Ready em Moçambique.