Solenta Aviation Mozambique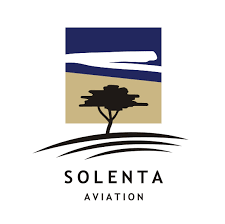 INTRODUCTION
Solenta Aviation has 16 years of IOGP experience and have been operating flights for various IOGP clients in various countries in Africa since 2006.
Solenta Aviation Mozambique has held an Air Service License and Air Operator Certificate for the past 10 years, providing IOGP crew-change shuttle flights to Totalenergies (previously Anadarko), eni, Statoil, Petronas and more recently to CCSJV, ExxonMobil through the Mozambique Rovuma Venture JV between ExxonMobil and eni, Vale, SBMOffshore, Technip and The United Nations World Food Program.
All aircraft Maintenance is done in-house by Approved Maintenance Organisation AMO874 Solenta Aviation (Pty) Ltd
MOZAMBIQUE EXPERIENCE
Solenta Aviation has been operating for Totalenergies (previously Anadarko (AMA1) since 2009, for eni since 2011 and Technip since January 2022.
Solenta Aviation Mozambique previously operated for CCSJV an ATR42, 44-seat turbo-prop based in Pemba, supporting the Afungi development and has available for in Maputo two ERJ145LR 50-seat jets supporting eni, Totalenergies and Tecchnip on demand including Ad Hoc charters for Vale, the United Nations, various Embassies and sporting federations.
Solenta Aviation Mozambique ( S.A. Sociedade Anonima Company number 100374110 ) was originally incorporated on 14 August 2006.
In 2013, there was further investment by all shareholders, including the Mozambican shareholders, who retain 51% local shareholding.
Assets, including aircraft, were imported and registered in Mozambique. The management and majority of employees of Solenta Aviation Mozambique are all Mozambican nationals, The crew of the ERJ145's comprises of Mozambican nationals employed and trained by Solenta in South Africa and foreign nationals.
With our 14 years of Mozambique-specific IOGP experience which remains ongoing in this Mozambique operation and being the current IOGP aircraft supplier – we are confident that we can continue to deliver a safe and reliable service to clients that make use of our flight services.