Chairman's Welcome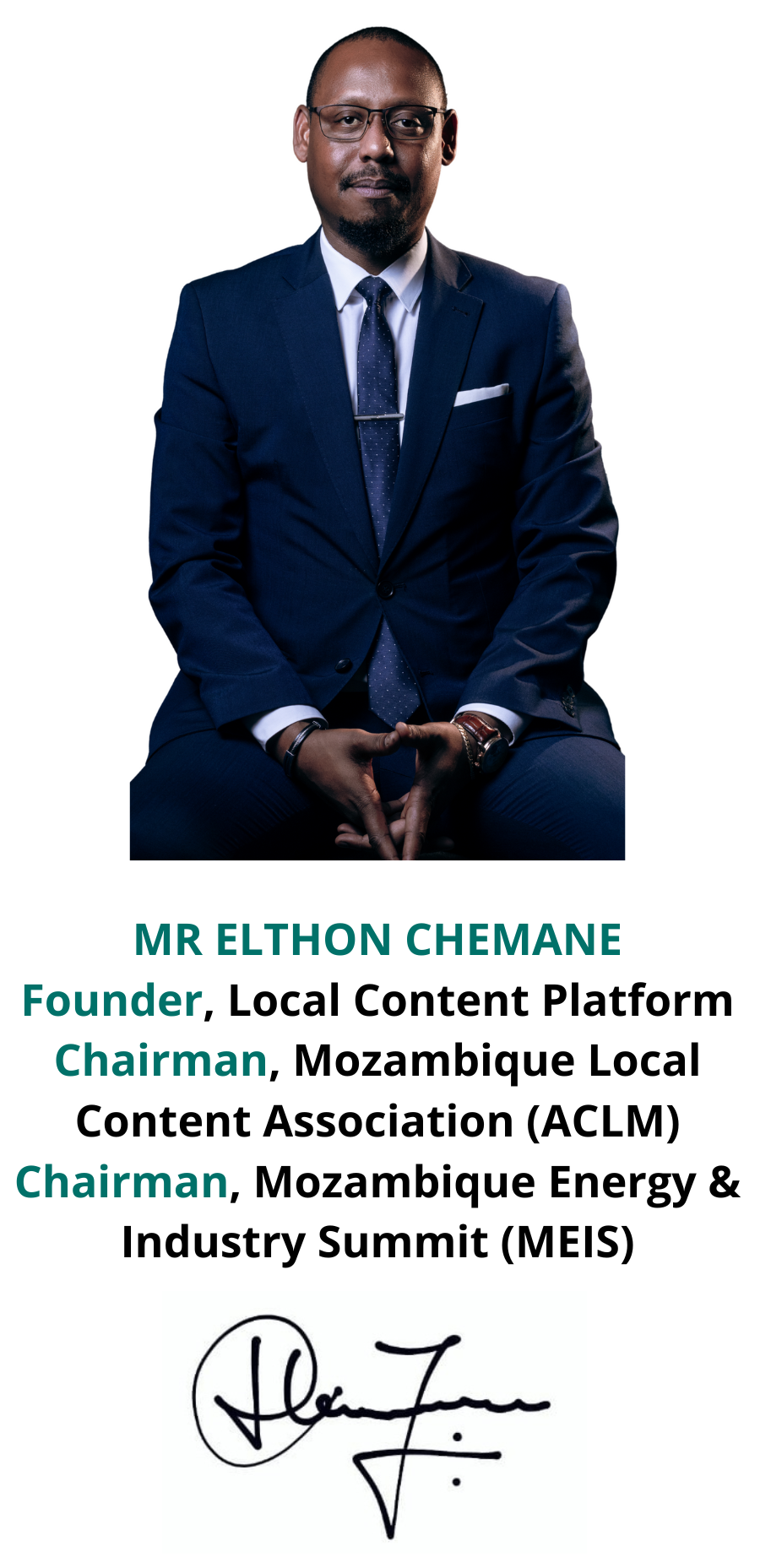 Ladies and Gentlemen,
I would like to begin by thanking everyone for supporting the Mozambique Energy & Industry Summit (MEIS) 2022. We are humbled by the wonderful sentiments expressed by the industry and the acknowledgment of what MEIS is attempting to achieve, not only within the industry but the entire landscape, including the local communities, local businesses and the environment.
During the inaugural edition of MEIS 2022, His Excellency Valige Tauabo, the Governor of the Province of Cabo Delgado issued a challenge to conduct an edition of MEIS in Cabo Delgado, northern Mozambique.
As we accept the challenge, I am honoured to announce that hosted by the Mozambican Local Content Association (ACLM), MEIS will have two editions this year - MEIS 2023, the traditional event held in Maputo, capital of Mozambique, and MEIS: Cabo Delgado held in the Mozambican Oil & Gas capital, Pemba, Cabo Delgado.
With an eye towards the future, we will have a special edition focused on Hydrogen as the fuel of the future for the first time in Mozambique.
The month of June will be defined by great business opportunities and interaction with national and international industry payer from all around the globe.
I am pleased to warmly welcome national and international delegations and, all attendees of the most anticipated summit in Mozambique.
Rapidly approaching, the countdown to the Mozambique Energy & Industry Summit 2023 begins now.